General Information On Some of the Ministries That Function In Various Ways in Our Congregation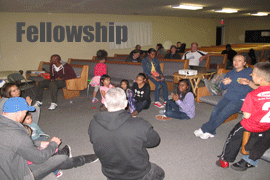 The fellowship ministry strives to achieve the overall purpose of establishing activities and events that will help the congregation's members fellowship in Christ with one another while also providing the opportunity for non-members to join us and get to know the church family here at Elk Grove Church of Christ.  The ultimate goal of this ministry is to provide us all with opportunities to grow together and to continually strengthen our everyday walk with our God and Savior Jesus Christ.  
The Men's Ministry strives to provide the men of all ages with opportunities to strengthen our relationship with our Savior and with our fellow brothers.  The ministry works to provide avenues of spiritual growth, spiritual discipline, spiritual leadership and spiritual accountability for all men regardless of their ages.  It is the hope of the ministry that all men would step up and represent their God and Savior the way we were intended to according to scripture.  Visit our Upcoming Events page for listings of upcoming ministry related events and visit our Past Events page to see some of our past ministry related events. 
Through the Missions Ministry here at Elk Grove Church of Christ we are striving to help spread the Gospel message as the Great Commission has called us to do.  By supporting various mission programs including the on-going support of a kindergarten school in Ethiopia, along with serving in our own local community, the hope is that we can help more people come to know the love of God and the Sacrifice that Jesus paid on the cross so that we could have salvation and a relationship with our God and Savior.
Sierra Bible Camp is an incredible ministry where young people during the second week of June are given an amazing experience of a week whisked away from the world to experience a spiritual mountain top experience. Nestled in the Sierra mountains across from lake Almanor, 3rd graders through high school seniors get to experience incredible bible classes, fun crafts, sports, hikes, campfire skits, and other opportunities to share their talents. We use this great responsibility of running Sierra Bible Camp to grow and mature young people's faith in Jesus. We hope you can join us!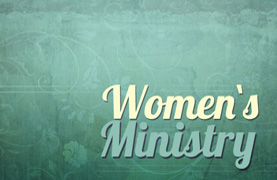 The women of the Elk Grove Church of Christ strive to support and uplift each other as we grow in Christ, share His love, and serve God in our church, home, and community. "Be hospitable to one another," 1Peter 4:9.  
Through the Youth Ministry our youth will learn of the love that God has for them and the huge significance they play in the Kingdom.  Through strong scriptural based teaching and instruction our youth gain a deep understanding of God's love and the sacrifice that Christ made for all of us.  They will have opportunities to grow closer to one another and to learn that they are not only the future of God's church but they are truly the present of God's church.